Imlie: Fighter Imlie and Saviour Atharva the Best Jodi solved Fake Currency Case (Serial Update)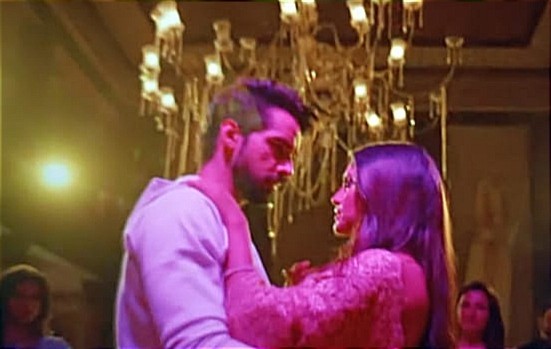 Imlie: Imlie and Athrava team once again earned praises
Star Plus TV serial Imlie is again up with a drama blast post Atharava's ignorance towards Chini's confession in rush to save his dear Amigo(Imlie) who has puddled into a serious situation inside a sauna of 100°C in hotel blossom.
Imlie while reporting an exclusive news unveiling fake currency printing in the hotel was seen by the goons and locked into sauna room to die.
Imlie called Atharava, being breathless due to the high-temperature who made a dashing entry, breaking the glass pane of a place where Imlie was stuck.
Imlie once again from her bravery showed that she is a fighter and Atharva on Imlie's one call reached the spot to save her showing to be her saviour.
Imlie and Atharva's romantic dance mid festivity
Imlie and Athrava's team as always won over difficulties saving and fighting for each other against all odds.
Not only the Rathod family but the news spread like fire in all news channels.
Rathod mansion threw a party to celebrate Imlie's victory.
Imlie and Athrava are about to have a romantic celebratory dance on family's request.
Will this closeness turn the tables against Chini?
Follow serial xPRESS to know what is going to happen next in serial Imlie.