Pandya Stores: Alice Kaushik aka Raavi denies rumours of throwing tantrum on sets (Latest News)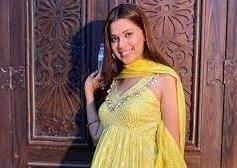 Pandya Stores: Alice Kaushik denies rumours of throwing tantrums on sets
Star Plus show Pandya Stores is revolving around the magical bond between the Pandya brothers.
Recently Alice Kaushik was in the news for her tantrum stories.
According to reports in media, Alice is throwing tantrums on the sets and the makers were keen on taking some strict decisions.
Alice spoke about the news saying, "True journalism lies in seeking out the truth and reporting it with utmost honesty, I've always been told. And so I think one must write what they want to but do so responsibly and with some accountability. I happened to come across this piece along with my colleagues today and guess what, we all laughed it off when we saw it. I'm touched by the fact that they immediately jumped to my defence and denied these rumour right away, upholding that there's no truth to it."
Alice defends herself
She further added " Misleading people in the name of breaking news and going for easy targets (just 'cause they're in the public eye) to defame them for the matter of a few more views isn't ethical and will never be! Use the power of your pen to make a difference. Spreading uncorroborated rumours has never brought anyone any good, has it?
She even posted the same on her social media and also her co actors came in support for her.