OMG Goa Government cancels permission to shoot cast & crew pack up (Latest News)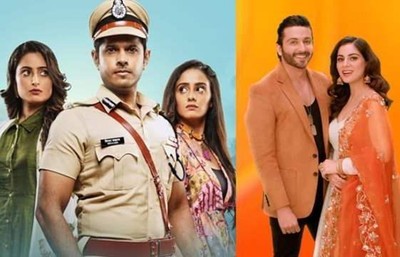 Goa Government cancels shoots of TV shows
It seems that Goa CM Pramod Sawant allowed the shootings of TV shows to continue as they were being shot at villas and resorts.
However, it is not the case anymore.
Nine TV shows have shifted to Goa to continue their shoot but are now facing problem.
Producer of Tujhse Hai Hai Raabta, Aapki Nazron Ne Samjha and Qurbaan Hua, Amir Jaffer mentioned how they have wrapped up the shoot and the producers will now have to return to Mumbai as they don't have an option anymore.
He mentioned that they have a bank of episodes for a week now but will need to hunt for new locations as they need to look for places with a lesser crowd.
TV shows uncertain about future
Antonio Costa, President of the All Goa Line Producers Association said, "Whatever scheduled shoots were taking place, have been put on hold, as of 1 pm on Thursday. They've packed up and some of them are planning to move to Daman or Diu, since these two union territories are still open. These are shoots that are being handled by the line producers registered with us. There are a lot of other shoots taking place, which do not go through the loop, and which we term as illegal. They are out of our control. Whichever shoots were in the control of ESG and our association have been cancelled."