Kabhi Kabhi Ittefaq Se: Na Ghar Ka Na Ghat Ka! Anubhav in a huge mess (Daily Soap Gossip)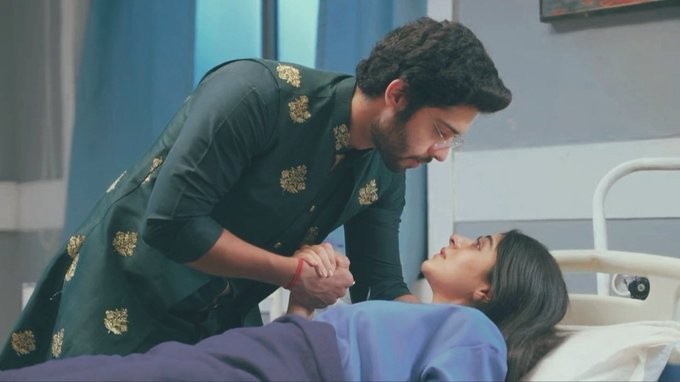 Kabhi Kabhi Ittefaq Se: Na Ghar Ka Na Ghat Ka! Anubhav in a huge mess
Star Plus's popular hit show Kabhi Kabhi Ittefaq Se is all set to engage it's audience with it's high voltage drama. The show is up for many twists and turns.
Recently We have seen that Gungun falls into his arms unconscious as she committed suicide. Anubhav finally realises his Love and confesses his Love to Gungun who tells him that she is upset with him for not understanding her.
The Story takes an interesting turn Gungun wishes for him to fill her Maang and he does as asked.
Much to his shock Ranvijay who has come there with others decided to use the chance and lifts the Kumkum to fill her Maang.
Anubhav stops Ranvijay
Fortunately Anubhav stops him but gets into trouble as he was asked questions by Kulshetras and Maya.
Anubhav is not able to answer them and he can't say the truth and can't let Ranvijay get Married to her.
He don't want to be Akriti and he can't be Gungun. He is in such a mess that Na Ghar Ka Na Ghat Ka suits him more.
The Drama is going to intensify in the upcoming episodes and We don't want you to miss it.
Let's see what happens in the upcoming track.
Stay Tuned to Serialxpress.com as We bring you with the latest and exciting updates of your favorite shows.