Imlie: Confusion Cleared! Did Aryan and Imlie Consummate? (Daily Soap Gossip)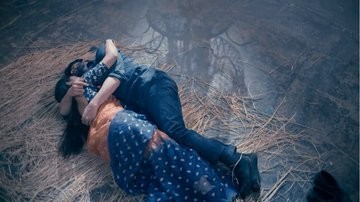 Imlie: Confusion Cleared! Did Aryan and Imlie Consummate?
Star Plus's popular hit show Imlie is all set to keep it's audience hooked to their Television screens with it's high voltage drama. The show is up for many twists and turns.
In the Past episodes We have witnessed that the Aryan and Arpita takes stand for Imlie but Narmada doesn't stop with her behavior and asks Imlie to stay away from Aryan.
The Story takes an interesting turn when Aryan decides to confess his Love to Imlie and arranges a setting for her.
But the decorations fails as Jyoti who is an obsessed lover of Aryan messes with it and Imlie falls down.
Aryan breaks down holding her and confesses his Love after admitting her into the Hospital.
Aryan and Imlie Consummate
However later it was seen that Aryan and Imlie spent some moments which are way too romantic and beautiful to handle.
Next Morning Aryan wakes up to say that it was great Night. Fans are sure that the consummation didn't happen and hoping for it.
Unfortunately there is a Bad News for you and it is that Aryan and Imlie did consummate. It will be seen in the future episodes.
The Drama is going to intensify in the upcoming episodes and We don't want you to miss it.
Let's see what happens in the upcoming track.
Stay Tuned to Serialxpress.com as We bring you with the latest and exciting updates of your favorite shows.