GHKKPM: Sayi introduces Harini to Virat and Chawan house (Upcoming Twist)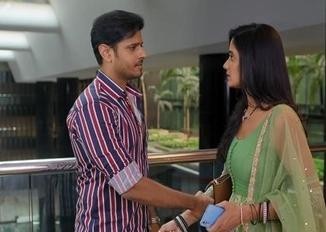 Ghum Hai Kisi Ke Pyaar Mein (GHKKPM): Time for Harini's entry into Chavan House
The amazing storyline of Star Plus TV serial Ghum Hai Kisi Ke Pyaar Mein is witnessing Sayi's efforts bringing happiness to Pulkit and Devyani's life.
Virat and Sayi visit the hospital when Pulkit calls Sayi to know Virat's health.
Just when Pulkit tells Sayi about Devyani and Harini's deteriorating relations as Harini isn't ready to accept Devyani.
Sayi pacifies Pulkit when Virat questions Sayi's sadness.
Finally, when Sayi reveals everything to Virat, Virat and Sayi decide to do something to mend Devyani and Harini's mother and daughterly relationship.
Here comes another intriguing twist as Sayi and Virat invite Pulkit, Devyani, and Harini to the Chavan House.
Sayi introduces Harini to Chavan's
So yet now the Chavan's are already stunned with Bhavani accepting Devyani and now Sayi bringing Harini to the house is another shocker for everyone.
Sayi brings gifts and toys for Harini to celebrate her homecoming.
What interesting u-turn the story will take after Harini's entry in the Chavan House is super exciting to watch next in GHKKPM.