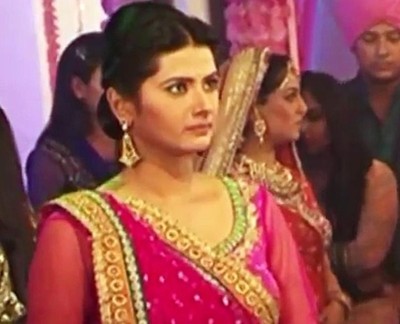 Kasam Tere Pyaar Ki: Tanuja furious over Neha-Bani post knowing that they got Bedi family arrested in domestic violence case
The upcoming episodes of Kasam Tere Pyaar Ki will witness alot of twist and turns.
Tanuja falls from stairs and gets injured, she falls unconscious.
Neha and Bani takes the advantage of the situation and gets Bedi family arrested in case of domestic violence.
When Tanuja regains consciousness and she gets to know that Bedi family has got arrested then she try to go out for taking them out from jail.
Tanuja accuses Neha and Bani for getting Bedi family arrested
But Neha stops her and slaps her, Tanuja get furious and she slaps her back then she accuses them for getting Bedi family arrested.
Neha and Bani gets shocked then she goes out of the house.
Now she will meet the doctor and ask him to make the right report then she will go to police station for getting Bedi family's bail.
Stay tuned for the upcoming twist.