Home
›
Gossip
YRKKH: Naksh lashes out at Aditya for insulting chitti Maharaj Upcoming Twist
Wednesday, January 11 2017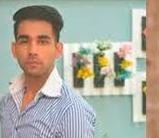 Yeh Rishta Kya Kehlata Hai: Naksh-Aditya indulges in an heated argument in Naira(Shivangi Joshi)-Kartik's (Mohsin Khan) engagement
The upcoming episode of Yeh Rishta Kya Kehlata Hai will witness alot of twist and turns.
Naira and Kartik gets engaged finally and all the members of the family are happy.
Chitti Maharaj suddenly falls and Aditya gets furious, he starts scolding and insulting him.
Aditya calls him servant and insults him alot, Naksh gets very angry hearing all this.
Everyone shocked seeing Naksh-Aditya's heated argument
Naksh lashes out on Aditya for calling chitti Maharaj servan and insulting him.
Naksh asks Aditya to talk properly with Maharaj as he is the part of the family.
Aditya get angry and they both indulges in an heated argument.
It will be interesting to see that what will happen now.
Stay tuned for the upcoming twist.
» Yeh Rishta Kya Kehlata Hai Latest News, updates