Home
›
Gossip
KRPKAB: Sonakshi-Dev separated for Bijoy-Ishwari's self respect Upcoming Twist
Wednesday, January 11 2017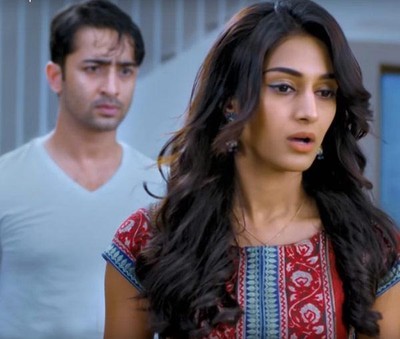 Kuch Rang Pyaar Ke Aise Bhi: Dev (Shaheer Sheikh) furious over Sonakshi(Erica Fernandes) for insulting Ishwari by giving 4.5 crore
The upcoming episode of Kuch Rang Pyaar Ke Aise Bhi will witness alot of twist and turns.
Sonakshi cannot tolerate the insult of her parents so she decides to return Dev's money at any cost.
Sona mortages her house and gets 4.5 crore so that she can return the moeny to Dev and stop Bijoy's self respect from getting ruined.
Sona takes the money and reaches dixit house, she gives the money to Ishwari and Dev get shocked.
Dev-Sonakshi indulges in an heated argument
Dev get angry and make Sona understand that she is insulting Ishwari by giving her money.
So then Sona says that even Bijoy was insulted, they both indulge in an heated argument.
Sona and Dev goes against each other for stopping their parents self-respect from getting ruined.
Stay tuned for the upcoming twist.
» Kuch Rang Pyar Ke Aise Bhi Latest News, updates