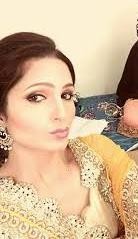 Zindagi Ki Mehek: Mohit gets trapped in Swetlana-Sanjay's fire plan
The upcoming episode of Zindagi Ki Mehek will witness alot of twist and turns.
Mehek and Shaurya is really happy as they are finally getting married.
They enjoy their mehendi ceremony in filmy style and even dances with each other.
All the members of the family enjoy the mehendi function and dances.
Swetlana and Sanjay sets Mehek's house on fire
Swetlana and Sanjay does not likes to see them happy so they make evil plan to ruin their happiness.
While Mehek and Shaurya are getting romantic in the cocktail party, Swetlana and Sanjay put Mehek's house on fire.
All the members of the family manages to comes out of the house but Mohit get stuck inside the house.
It will be interesting to see that whether Shaurya and Mehek are able to save Mohit or not.
Stay tuned for the upcoming twist.