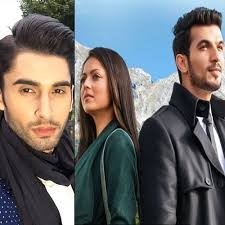 Pardes Mein Hai Mera Dil: Veer decides to rape Naina(Drashti Dhami) seekingrevenge for insulting him
The upcoming episode of Pardes Mein Hai Mera Dil will witness alot of twist and turns.
Veer try to create rift amid Raghav and Naina but he fails to do so.
Now he has decided to take revenge from Naina by raping her.
So then he attempts to rape Naina, she gets shocked and shouts for help.
Just then Raghav comes there for her rescue and stops Veer from raping Naina.
Raghav beats Veer badly in anger
Raghav beats Veer badly for trying to rape Naina.
Till now Raghav has never said anything to Veer but today he could not stop himself from beating Veer.
It will be interesting to see that what will Veer do now.
Stay tuned for the upcoming twist.