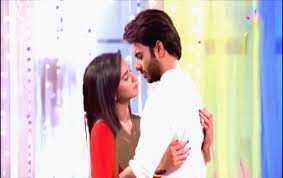 Jaana Na Dil Se Door: Ravish shocked as Vividha (Shivani Surve) does suicide attempt before Atharv(Shashank Vyas)
The upcoming episode of Jaana Na Dil Se Door will witness alot of twist and turns.
All the members of the family are trying to recreate the moments of past so that Atharv revives his lost memory.
All the efforts of the family does not works much in making Atharv revives his lost memory.
So then Vividha makes master plan so that Atharv gets his memory back.
Vividha jumps off from the cliff
Vividha decides to commit suicide by jumping from the cilff like she did in the past for confessing her love.
Ravish stops Vividha from taking such risk but she says that she will have to take this risk.
Vividha goes on the cliff and she jumps off infront of Atharv.
It will be interesting to see that whether Atharv will be able to save Vividha like he saved before or not.
Stay tuned for the upcoming twist.