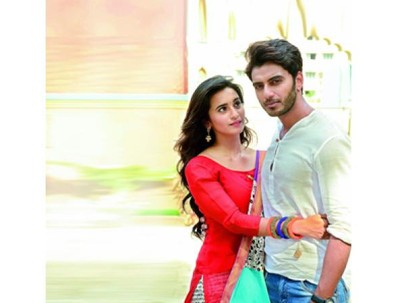 Jaana Na Dil Se Door: Ravish (Shashank Vyas) jealous seeing Atharv(Vikram Singh Chauhan)-Vividha's romantic moments
The upcoming episode of Jaana Na Dil Se Door will witness alot of twist and turns.
Ravish and Vividha meets the doctor to know that how can they bring Atharv's memory back.
So then doctor tells them that if the revive the past moments then he can get his memory back.
Then Ravish and Vividha goes to Ajmer for reviving the moments that Atharv has spent in past.
Ravish-Vividha comes to Ajmer with all the members of the family
Vividha changes her attire and comes in the attire like she had before marriage wearing suit.
Then she try to revive the romantic moments that she has spent with Atharv in order to bring his memory back.
But then Ravish gets jealous seeing all this.
Stay tuned for the upcoming twist.