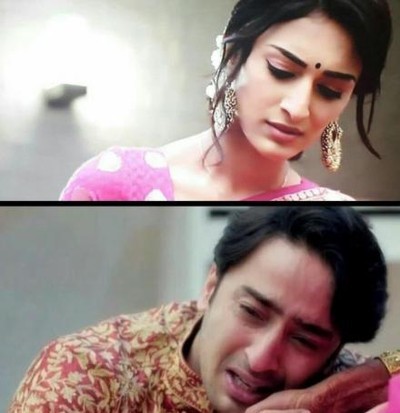 Kuch Rang Pyaar Ke Aise Bhi: Sonakshi (Erica Fernandes) furious Dev (Shaheer Sheikh) slaps Bijoy
The upcoming episode of Kuch Rang Pyaar Ke Aise Bhi will witness alot of twist and turns.
Bijoy gets angry as Radha blames Sourabh for stealing money.
But when Dev clears everything that he himself gave the money to Sourabh then Ishwari gets shocked.
While Dev is trying to explain everything to Ishwari just then Bijoy starts accusing Ishwari for blaming them for theft.
Dev by mistake slaps Bijoy, everyone gets shocked.
Sonakshi apoloizes Bijoy on Dev's behalf
Later Sonakshi accuses Dev for slapping Bijoy.
Sonakshi goes and apologizes Bijoy on Dev's behalf but Bijoy is so angry that he does not wants to hear anything.
It will be interesting to see that what will Dev do now.
Stay tuned for the upcoming twist.