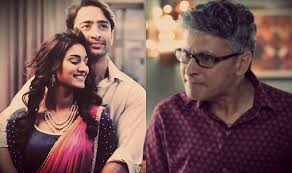 Kuch Rang Pyaar Ke Aise Bhi: Sonakshi (Erica Fernandes) gets shocked as Dev(Shaheer Sheikh) slaps Bijoy
The upcoming episodes of Kuch Rang Pyaar Ke Aise Bhi will witness high voltage drama.
Dev and Sonakshi brings Ishwari home finally after lots of drama.
But when they come home then Radha instigate Ishwari against Sona's family.
Radha blames that Sourabh has stolen Dev's money just then Bijoy and Asha reaches home for meeting Sona and they overhear their conversation.
Dev gets angry as Bijoy accuses Ishwari in anger
Bijoy gets angry seeing that Radha is blaming them for theft just then Dev and Sona comes there.
Bijoy asks Dev to tell that whether he lend 5 lakhs to Sourabh or not so he says yes.
Ishwari get shocked as she was not aware of this fact, Dev try to make her understand.
Just then Bijoy starts accusing Ishwari in anger, Dev gets angry and by mistake he slaps Bijoy.
Bijoy and everyone gets shocked, Bijoy then leaves home in anger.
Stay tuned for the upcoming twist.