IMM 2: Ridhima takes drastic step to prove love Vansh traumatized (Upcoming Twist)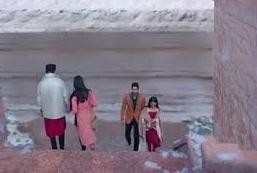 Ishq Mein Marjawan 2: Ridhima attempt to take own life
Ishq Mein Marjawan 2 is based on a revenge saga.
It seems that Ridhima wants to prove her love to Vansh at any cost and hence plans to jump off the cliff.
Vansh will get shocked as he never expected that Ridhima will do such a thing.
Vansh will try to save Ridhima by holding her hand just before he jumps off.
Ridhima and Vansh are not able to understand each other true feeling and hence continuously misunderstand each other.
Ridhima is trying very hard to win Vansh's love and faith once more but it seems that Vansh is not willing to accept her apology.
Vansh Ridhima never ending love
Will Vansh be able to forgive Ridhima or not?
Keep connect to us for more updates.