Anupamaa: Kavya enters Shah House gives last warning to Vanraj (Upcoming Twist)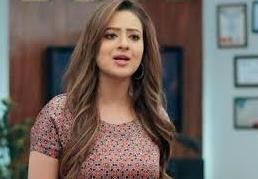 Anupamaa: Vanraj rejects Kavya's love
Star Plus show Anupamaa is gearing up for some major twist and turns.
It seems that Kavya will enter Shah House to talk to Vanraj as he has been avoiding her ever since the accident.
Kavya will be seen apologising to Vanraj for her tough behaviour and wants him to come back to his house.
However Vanraj will not go back with her and instead will inform her that he wants to give a though for their alliance as he is not happy in this relationship.
Kavya will get shocked as she could never imagine that Vanraj will do such a thing to her.
Kavya beg for love
Will Vanraj and Kavya be able to unite or not?
Will Vanraj be able to move on with Kavya or not?
Keep hooked to this site for more updates.