Choti Sardarni: Meher diagnosed with brain tumour hides facts from Sarabjit (Upcoming Twist)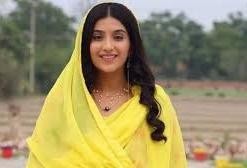 Choti Sardarni: Meher suffers deadly disease
Choti Sardarni is going to witness some major twist in storyline.
It seems that Meher will not be feeling for few days.
She will keep feeling fizzy but hides it from her later.
Later when she goes to the doctors and gets herself checked up, she will come to know that she is suffering from brain tumour.
The doctors will inform her that she has 50:50 chances of survival post her operation.
She will not be able to tell this shocking news to her family as she knows that her family will not be able to accept it.
She will even hide this news from her Sarabjit as she knows that Sarabjit will break from within.
Meher fills hatred in Sarabjit's heart
Will Meher be able to survive this disease or not?
Stay tuned for more updates.