Ishq Mein Marjawan 2: Post betrayal Ridhima Kabir join hands plot against Vansh (Upcoming Twist)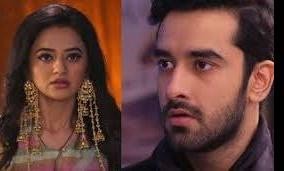 Ishq Mein Marjawan 2: Ridhima join hands with Kabir
Ishq Mein Marjawan 2 is one of the most exciting and mysterious show of all time.
It was earlier seen that Vansh will break Ridhima's heart and throw her out of his life and house.
Ridhima will feel betrayed by Vansh as he played with her feeling and made fun of her true love.
Kabir will once again manipulate her and makes her go against Vansh.
The two will join hands together and plot against Vansh once again.
Kabir knows that Ridhima is Vansh's weakness and hence he could never harm her.
He will hence take Ridhima's help to defeat Vansh in his own game.
Kabir masterstroke ahead
Will Ridhima be able to seek revenge from Vansh or not?
Keep connect to us for more updates.