Ishq Mein Marjawan 2: Ridhima locked in coffin Vansh makes Ridhima life hell (Upcoming Twist)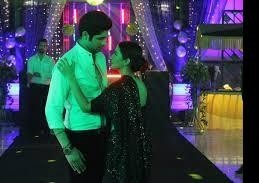 Ishq Mein Marjawan 2: Ridhima suffer pain
Ishq Mein Marjawan 2 is going to witness some spine thrilling episodes ahead.
It was earlier seen that Vansh will want Ridhima to kill Kabir but she fails to do so and hence Vansh will lose his faith on Ridhima.
Shockingly Vansh will get Ridhima locked in a coffin to make her feel the pain and sorrow that he is going through.
Ridhima will feel suffocated and shouts for help but no one will offer her help.
Later Ridhima will manage to break open the lock and free herself only to find out that Vansh is behind the entire act and wants to harm her.
Ridhima fails in love
Will Ridhima be able to forgive Vansh or not?
Keep connect to us for more updates.