Actor Amit Sadh attempted suicide four times reveals shocking details (Top News)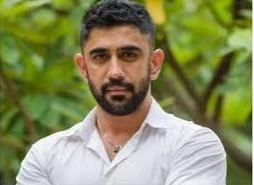 Sultan famed actor Amit Sadh talks about fighting depression
Amit Sadh is a well known face in the entertainment industry.
He talks about battling with depression for many years and trying to commit suicide four times.
He said to a leading portal that, I didn't overcome it all in one day - took me 20 years! I just found one thing for sure - this is not the end."
He added, "I feel blessed and fortunate that I'm on the other side of the white light. Now I have a lot of compassion, love, and empathy for people who become weak."
He further added, "There must be so many people who commit suicide but there are so many more people who contemplate or have thoughts about committing suicide on some dark day. For me, what marks real strength is to come out of it."
Amit taste success lately
We wish the actor best of luck for his future projects.
Stay tuned for more news and gossips.