Anupamaa: Rakhi immortal act create crack in Shah Family forever (Upcoming Twist)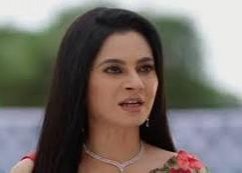 Anupamaa: Rakhi dirty plan creates problem between Shah Family
Star Plus' show Anupamaa is one of the best shows of recent times.
It was earlier seen that Rakhi will catch Vanraj and Kavya red handed in a resort.
She will call the entire family to the same resort where Vanraj and Kavya are staying as a couple.
It seems that she is doing all this to expose Vanraj's illicit relationship Kavya and will later get a chance to break her daughter's alliance with Paritosh.
The entire family will get the biggest shock of their life as Vanraj will be seen romancing with Kavya.
Rakhi's dream will come true as she will finally be able to break the family into pieces.
Anupamaa dumbstruck post revelation
Will the family support Vanraj or Anupamaa?
Stay tuned for more news and update on Serialxpress.com.