Barrister Babu: Bondita in trouble Anirudh demands homework (Upcoming Twist)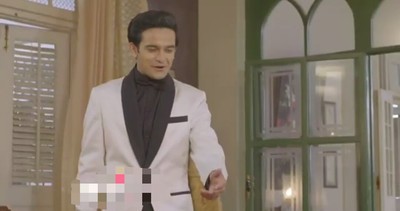 Barrister Babu: Bondita (Aurra Bhatnagar Badoni) in trouble, Anirudh (Pravisht Mishra) puts tough demand
Colors popular daily soap Barrister Babu is gearing up for high voltage drama and twist.
Bondita is now studying with Anirudh as Anirudh takes charge to be her teacher.
Anirudh is putting in his efforts for Bondita and wants her to take the education seriously.
While here Anirudh gives homework to Bondita and leaves for some work and as he returns he questions Bondita about homework.
Bondita is scared as she hadn't done it and had rather gone out to solve Sampoorna's trouble.
Anirudh and Bondita's big clash
Now Anirudh cooks bitter dhamaka and asks Bondita to tell family as what had she done.
What more trouble awaits ahead for Bondita or will Bondita's be saved this time as well.
Stay tuned for more exciting updates only on entertainment news website serialxpress.com