Mere Dad Ki Dhulan: Amber Guneet's indirect connection via Nia (Upcoming Twist)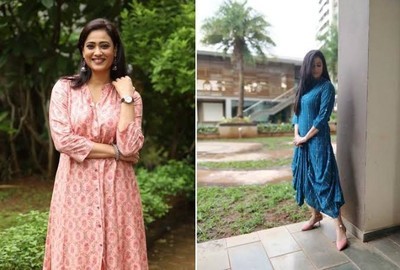 Mere Dad Ki Dhulan: Amber and Guneet's (Shewta Tiwari) indirect connection via Nia (Anjali Tatrari)
Sony Entertainment Television newbie show Mere Dad Ki Dhulan has telecasted it's first episode which seems quite promising.
The star cast includes Shewta Tiwari as Guneet, Varun Badola as Amber Sharma and Anjali Tatrari as Nia Sharma.
The show perfectly depicts the bonding of father and daughter that is Amber and Nia.
Nia is putting her life in hold to be with her father Amber and how she is handling things.
Nia and Amber's new syappa
Nia now tells Amber as how she hs been offered to go to California to take up higher career.
Amber gets sad hearing this as he don't want to lose her and has no one by his side and here Guneet marks her entry in Nia's life.
Guneet's entry is going to give new vision to Nia and thus she plans to get her father Amber married again.