Yeh Rishta Kya Kehlata Hai: Surekha begs Dadi's forgiveness for Akhilesh (Upcoming Twist)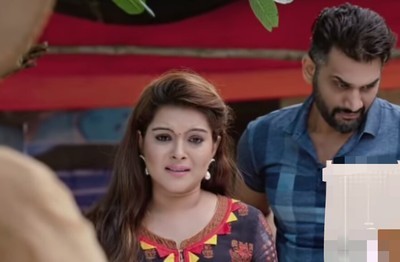 Yeh Rishta Kya Kehlata Hai: Surekha begs Dadi's (Swati Chitins) forgiveness for Akhilesh (Ali Hassan)
Star Plus popular daily soap Yeh Rishta Kya Kehlata Hai is gearing up for high voltage drama and twist.
Surekha is behaving weird from quite some time and family is worried for her.
Here Goenka family gets a shock as Vansh unveils that Suwarna is meeting some man and crying.
Goenka, Singhania family heads to see what has happened and are stunned as it is Akhilesh.
Dadi asks Surekha as what she is doing, Surekha begs Dadi to forgive Akhilesh as he had beared the punishment of what he had done.
Dadi refuses to forgive Akhilesh
Dadi asks Surekha to not forgive Akhilesh so easily, while Surekha wants Akhilesh to return back to Goenka house.
Will it be possible, Naira, Kartik are stunned seeing all this and what decision will Dadi take now.
Stay tuned for more exciting updates of the upcoming episodes only on serialxpress.com