Yeh Rishtey Hain Pyaar Ke: Kunal Kuhu's bitter relationship truth exposed to Abeer (Upcoming Twist)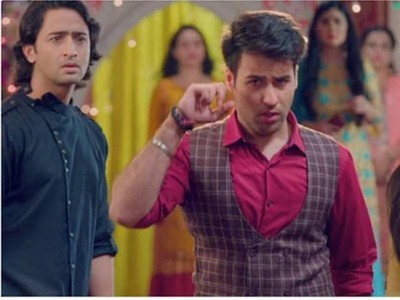 Yeh Rishtey Hain Pyaar Ke: Kunal (Ritvik Arora) and Kuhu's bitter relationship truth exposed to Abeer (Shaheer Sheikh)
Star Plus popular daily soap Yeh Rishtey Hain Pyaar Ke is gearing up for new drama and twist.
Abeer's life is already full of trouble and dhamaka and he knows that family is not happy with his and Mishti's alliance.
Abeer didn't want this to happen in the way it has happened as he wants to first convince his family.
While he is deadly with how it came his way, while here Mishti is part of Navratri celebration.
Abeer learns shocking truth about Kuhu and Kunal
Abeer and Mishti shares happy dance moments and amid all this Kunal had clash with Mishti.
Mishti ends up slapping Kunal and this unveils major drama where Kunal bursts at Kuhu and both had fight.
Kuhu unveils their relationship truth and Abeer hears all, Abeer is hurt to see that his brother Kunal ruined Kuhu's life and hates Mishti to such a limit.