Kundali Bhagya: Rakhi Rishabh upset to Preeta's decision to marry Prithvi (Upcoming Twist)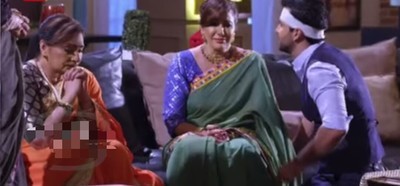 Kundali Bhagya: Rishabh and Rakhi upset with Preeta's (Shraddha Arya) decision to marry Prithvi (Sanjay Gagnani)
Zee TV's popular daily soap Kundali Bhagya is gearing up for new twist and drama.
Rishabh had got Prithvi arrested as he knows his truth as how he is responsible for Mahesh's state.
While here Preeta falls in Prithvi's goodness drama and here thus trusts him.
Preeta and Sarla gets Prithvi out of jail and is all set to get Preeta and Prithvi married.
Preeta and Karan's marriage dhamaka
Preeta and Prithvi's marriage news is shock for Luthra family and Rakhi is upset that Preeta is marrying Prithvi even after knowing what all he did with Mahesh.
Rishabh and Rakhi are hurt while here Karan is all set to play his game and marry Preeta.
Stay tuned for more exciting updates of the upcoming episodes only on serialxpress.com