Sanjivani 2: Dr Shashank's illness turns opportunity for Dr Vardhan (Upcoming Twist)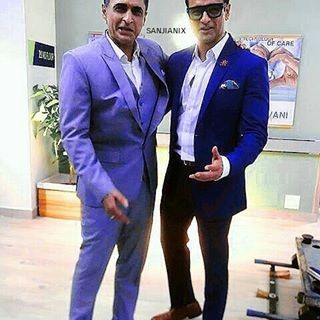 Sanjivani 2: Dr Shashank's (Mohnish Bahl) illness turns opportunity for Dr Vardhan (Rohit Roy)
Star Plus newbie show Sanjivani seems to gear up for new drama and twist, although the first episode seems entertaining.
The first episode is much engaging and introduces all characters and also the suspense related to them.
Dr Shashank is the head of the hospital who is taking care of the management of Sanjivani, while some people are unhappy with it.
These some people are Dr Vardhan who wants to put his hands in management to make more profit for the hospital.
Dr Vardhan's ugly plan
Dr Vardhan wants to treat it as a business which will do good to them, while Dr Shashank is treating it as an institution to serve humanity.
Dr Siddhant has different prospective of life and knows how poor people are denied the medical facilities.
Dr Shashank will soon fall ill and Dr Vardhan plans to take advantage of this situation.