Kundali Bhagya: Karan's groom swap to marry Preeta (Upcoming Twist)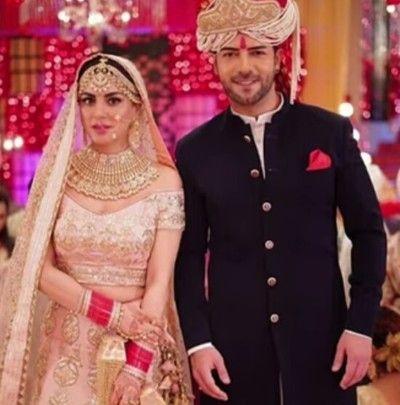 Kundali Bhagya: Karan's (Dheeraj Dhoopar) groom swap to marry Preeta (Shraddha Arya)
Zee TV's popular daily soap Kundali Bhagya is up for new drama and dhamaka in the story.
Preeta is ready as bride to get married while here Prithvi is also excited to marry Preeta and gives tashan to Karan.
Karan is super irked and wants to stop this wedding anyhow, while here Sherlin is also getting insecure over this wedding.
Karan and Preeta's wedding dhamaka
Preeta is waiting for Prithvi although is not really happy, Sherlin calls Prithvi and warns him that if he will get married to Preeta than she will expose his truth infront of all.
Prithvi can't let this happen and thus had to runaway from wedding thus leaving Preeta in mandap, while Karan will be happy to know this.
Karan thus takes Sameer's help and takes groom avatar to get married to Preeta, while no one is aware of this swap.