Yeh Rishta Kya Kehlata Hai: Kartik in dilemma to marry Vedika for Dadi (Upcoming Twist)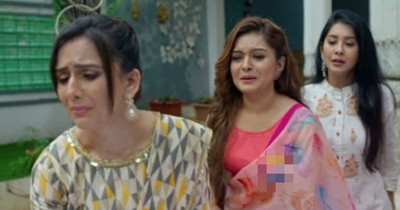 Yeh Rishta Kya Kehlata Hai: Kartik (Mohsin Khan) in dilemma to marry Vedika (Pankhuri Awasthy) for Dadi
The upcoming episode of Star Plus popular daily soap Yeh Rishta Kya Kehlata Hai is up for new twist and drama.
Kartik gets a shocker as he returns back from Goa, Dadi suffers heart attack.
Dadi presents her wish that she wanted to see Kartik happy and married to Vedika.
Dadi refuses to get operated as she wants to better die then see her grandson in pain.
Manish puts blame over Kartik
Manish blames Kartik for what all happened to Dadi and tells Kartik that only he can save her by getting married to Vedika.
Suwarna consoles Manish as she can also understand Kartik's condition, while Kartik feels the pain.
Kartik recalls as how he had lost his mother, then brother Shubham and love Naira, don't want to loose Dadi now.