Silsila Badalte Rishton Ka 2: Mishti avoids Ruhaan chases Veer (Upcoming Twist)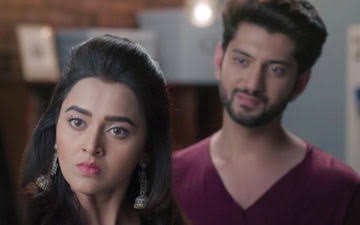 Silsila Badalte Rishton Ka 2: Mishti (Tejaswi Prakash) avoids Ruhaan chases Veer (Rohan Gandotra)
The upcoming episode of Silsila Badalte Rishton Ka 2 is up for new twist and drama.
Mishti is going away from Ruhaan as she has found that her sister Pari loves Ruhaan.
Mishti decides to make this sacrifice for her sister and thus is trying to avoid Ruhaan.
Mishti avoids Ruhaan and is meeting Veer, Ruhaan is puzzled seeing how Mishti is avoiding him.
Mishti avoids Ruhaan
Ruhaan also finds that Mishti is meeting Veer and had taken her care against him back.
Ruhaan couldn't understand as what is happening and how to handle all this situation.
Ruhaan tries to confront Mishti and talk about it but of no use as things are going to turn bitter.
Stay tuned for more exciting updates of the upcoming episodes only on serialxpress.com