Gathbandhan: Tawre chapter closed Raghu google eyed over Dhanak Mayi tashan (Upcoming Twist)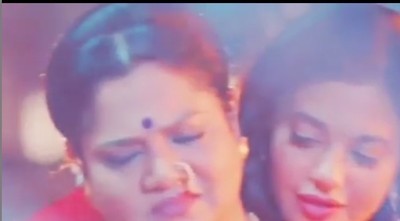 Gathbandan: Dahank (Shruti Sharma) and Raghu (Abrar Qazi) finally closed Tawre game
Colors Tv' popular and lovable daily soap show Gathbandan is up for some high voltage melodrama and major climax in upcoming track of the show.
It was seen that how Tawre envious of Dhanak where he wants to handcuff Dhanak where commissioner also reached on spot.
After all thus Raghu provoked Tawre to such point against gold bars where Tawre himself uttered the entire truth forth everyone.
Tawre arrested, Dahnak and Raghu happiness over moon
While owing to which everyone get shocked with Tawre such game, while Raghu and Dhanak gets happy over their game,
On other hand Mayi as usual wants to take entire credit where Dhanak, Mayi and Raghu again rejoices their victory.
What will be Dhanak's next mission?
It would be interesting to see what will be future of this melodrama amid Dhanak and Savitri.
Keep watching this site for interesting news and updating news of your favorite serials.