Ek Bhram Sarvagun Sampanna: Jhanvi take advantage of her own sister avenges Kabir (Upcoming Twist)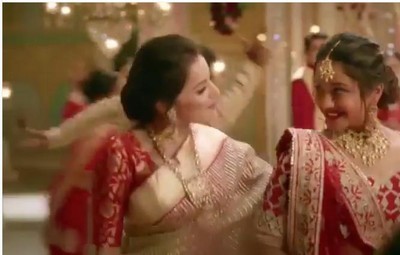 Ek Bhram Sarvagun Sampanna: Jhanvi (shrenu Parikh) and Kabir (Zain Imam) new twist in tale
Star Plus launched new show Ek Bhram Sarvgun Samapanna casting Shrenu Parikh as main lead,
Ek Bhram Sarvagun Samapana show casting Shrenu Parikh as main lead will air on star Plus on 22nd April, Mon-Fri &pm.
Where Tina Philip aka Ishani is playing pivotal role in the show where Tina Philip is reel sister of Shrenu Parikh.
Jhanvi to ruin her own sister's house
Where Jhanvi is showing her killer avatar thus taking her revenge from everyone where Jhanvi devar Kabir (Zain Imam) is also hiding something from everyone.
Where further Jhanvi will get Kabir married to her sister Ishani but Ishani is unaware of Jhanvi killer move against her husband.
However where further it is revealed that Jhanvi real revenge game is with Kabir, where she wants to ruin Kabir life.
Don't forget to share your view and ideas for this in the box shown below.
Stay tuned with serial xPRESS.com for more exciting updates and upcoming twits of your favorite shows.