Kulfi Kumar Bajewala: Sikandar shocked with Lovely's boarding school demand for Kulfi (Upcoming Twist)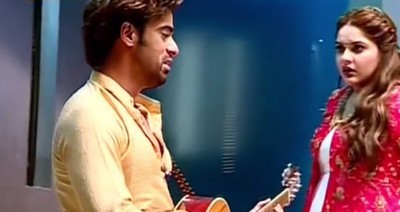 Kulfi Kumar Bajewala: Sikandar (Mohit Malik) shocked with Lovely's boarding school demand for Kulfi (Aakriti Sharma)
The upcoming episode of Star Plus popular daily soap Kulfi Kumar Bajewala is up for high voltage drama.
Kulfi and Sikandar both are tensed for Amyra but here Lovely plays her real game.
Lovely stops Sikandar from meeting Amyra and tells Sikandar that he has to make a choice here.
Lovely tells Sikandar that if he wants to meet Amyra then he has to lose Kulfi and let her go away.
Lovely's bitter condition for Sikandar
Sikandar is shocked that Lovely is using her evil tricks here as well but Lovely is not going to back off.
Lovely tells Sikandar to send Kulfi to boarding school of he choose Amyra and also puts condition to never meet her and Kulfi is teary eyed listening to all this.
Stay tuned for more exciting updates of the upcoming episodes only on serialxpress.com