Yeh Un Dinon Ki Baat Hai: Sameer's shocking step against family for Naina (Upcoming Twist)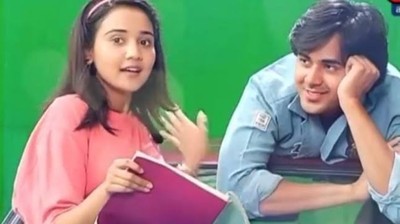 Yeh Un Dinon Ki Baat Hai: Sameer's (Randeep Rai) shocking step against family for Naina (Ashi Singh)
The upcoming episode of Sony Entertainment Television popular daily soap Yeh Un Dinon Ki Baat Hai is gearing up for high voltage drama.
Naina and Sameer are happy to be together and are engaged, but family trouble and chaos creates new trouble.
Sameer is seeing how Vishakha is insulting Maheshwari family over status and asks Vishakha to spoil things.
Sameer now also takes decision to himself earn money and also to buy a house where he can live peacefully with Naina.
Sameer and Naina's new trouble
Sameer decides to work and earn money for Naina, Naina supports Sameer in this and stands by his side.
Anand Chacha is happy with Sameer's this spirit and knows that Sameer is the right guy for his Naina.
Stay tuned for more exciting updates of the upcoming episodes only on serialxpress.com