Shakti Astitva Ke Ehsaas Ki: Soumya shattered with her astitva Harman support brings hope of baby (Upcoming Twist)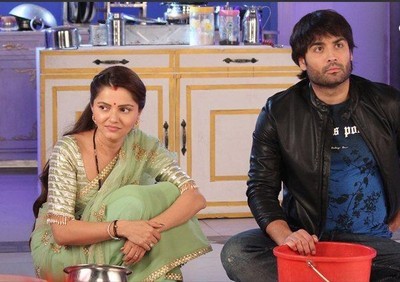 Shakti Astitva Ke Ehsaas Ki: Nani (Krutika Desai Khan) endless efforts to bring happiness in Harman Soumya life
Colors Tv's most popular and lovable daily soap show Shakti Astitva Ke Ehsaas Ki is up for some high voltage melodrama in upcoming track.
As per latest track of the show Nani showers love over Soumya but later on Harak Singh and Preeto are trying to keep Soumya truth hidden from Nani.
However where further amid all this Nani is trying to bring baby in Harman and Soumya life where Soumya is shattered over the same.
Harman to support Soumya in difficult times
Where at this point Harman get shocked seeing Soumya upset where he decided to bring baby in Soumya life by adopting baby.
For this Harman and Surbhi are on mission to adopt baby, where Nani's dramas make Nani hurt.
It would be interesting to see what will happen next in Shakti Astitva Ke Ehsaas Ki.
Keep watching this site for more exciting updates and upcoming twists in the show.