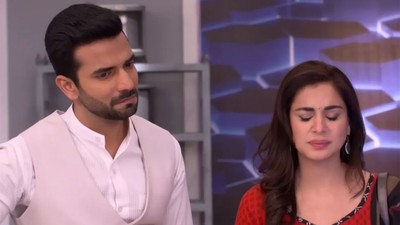 Kundali Bhagya: Preeta Karan unaware of far reaching repercussion of Prithvi drama
Zee Tv most popular and lovable daily soap show Kundali Bhagya is up for some high voltage melodrama in upcoming track.
As per latest track of the show Prithvi is trying his hard best to keep his secret hidden while Preeta and Karan are determined to get truth out where they also spread trap for him.
However Karan and Preeta are on full mode to expose their reality out.
Prithvi truth out, Rishabh Preeta love ahead
However where further amid all this post exposing Prithvi truth out Preeta slaps Prithvi where Rishabh get furious over Sherlin too.
Amid all this Rishabh breaks all alliance with Sherlin where later after all this it is assumed that Preeta and Rishabh alliance will get fixed.
Will Preeta and Karan get united after all this or not?
It would be interesting to see what will happen next in Kundali Bhagya.
Keep watching this site for more exciting updates and upcoming twists in the show.