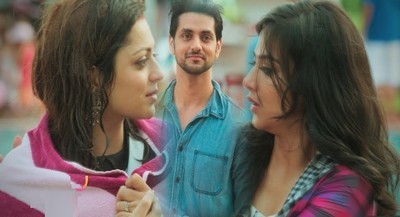 Silsila Badalte Rishton Ka: Rajdeep questions Nandini's pregnancy frames Kunal in dirty game
Rajdeep is all set to play his dirty game against Kunal and Mauli in Silsila Badalte Rishton Ka after knowing Nandini's pregnancy.
Rajdeep wants Nandini to abort her pregnancy while Kunal reaches to Nandini and insists her to return back to her friend Mauli.
Rajdeep gets irked as once again Mauli interfered in his life, thus he plans to ruin Mauli and Kunal's happy life.
Rajdeep traps Kunal and Nandini
Rajdeep plans to frame Kunal for having illcit affair with Nandini.
Though Nandini is unaware of Rajdeep dirty game, she will stay with Mauli and Kunal in their home and Rajdeep will then allege Kunal for making his wife Nandini pregnant.
He will reveal that Nandini and Kunal have affair while now it would be highly intense to watch how Mauli, and Kunal will save Nandini from Rajdeep.
Stay tuned with us for more updates.