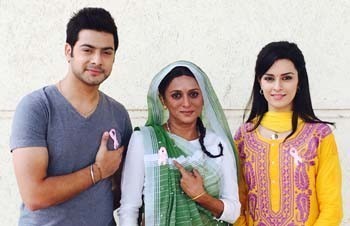 Mere Angne Mein: Shivam(Karam Rajpal)-Nimmi try to find Lucky's truth
In the upcoming episode, Nandu gets really shattered as Preeti takes divorce from him.
Nandu gets shattered as he loves Preeti alot and he did not expected that this will happen.
Nandu gets drunk and then he reaches Shanti sadan for saying congratulationg to Preeti for her marriage.
Everyone gets shocked seeing him drunken state.
Nandu gets drunk as he gets shattered post getting divorced from Preeti
Raghav feels really bad for him and blames Preeti for his condition.
Next day when Lucky comes home then everyone gets shocked seeing him.
Lucky looks alike Nandu, Shivam and Nimmi feels that there is something fishy.
Shivam and Nimmi will not try to find the truth.
Stay tuned for the upcoming twist.