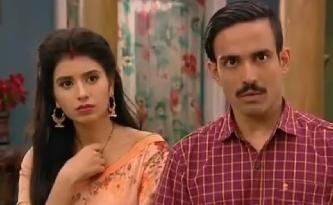 Mere Angne Mein: Preeti shocked post knowing Nandu being Lucky's truth
In the upcoming episode, the show to witness a lot of twist and turns as Preeti has confessed her love for Lucky.
Everyone gets shocked and they try to stop Preeti from doing all this nonsense but she does not stops.
Preeti determines to get divorce from Nandu but Shanti refuses to do all this.
Preeti try to commit suicide
Preeti try to commit suicide even then Shanti does not wants her to get divorced.
So then Kaushalya decides to support Preeti as she does not wants her to end her life.
After al this drama Nandu decides to reveal the truth so he tells everyone that he is Lucky and everyone gets shocked.
Stay tuned for the upcoming twist.