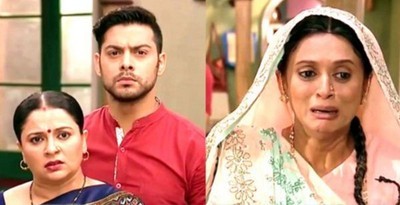 Mere Angne Mein: Kaushalya-Shanti gets shocked post seeing Preeti's love drama
In the upcoming episode, Preeti tellseveryone that she loves Lucky and will marry her.
Everyone gets shocked and scolds her but she remain unaffected and determines to marry Lucky.
Kaushalya starts crying as Preeti makes them feel insulted infront of the whole colony.
Shanti angry as people make fun of them
On the next day she pastes the poster in colony that she loves Lucky and everyone make fun of her.
Shanti gets really angry seeing all this and decides to break all the relation with Preeti.
Preeti has become selfish and she does not cares about anyone.
It will be interesting to see that what will Preeti do now.
Stay tuned for the upcoming twist.