Ishq Mein Marjawan 2: Ahana overpower Vansh marriage drama Ridhima in action (Upcoming Story)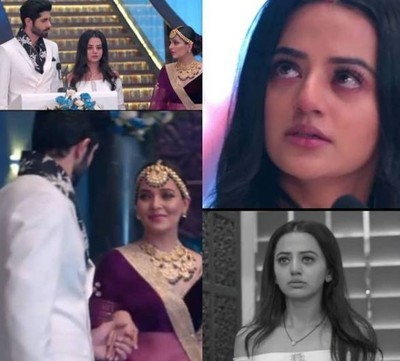 Ishq Mein Marjawan 2: Ridhima in VR Mansion, Ahana and Vansh new drama
Ishq Mein Marjawan 2 stars Helly Shah (Riddhima) , Vishal Vashishtha (Kabir) and Rrahul Sudhir (Vansh Raisinghania) as main roles, with all new twists.
As per latest track of the show Vansh is all set to throw Ridhima out of the house, while with call of Siya Ridhima stayed back in Vansh Mansion.
It was all seen that Vansh announced that Ahana is his life, but in reality he did all this to teach lesson to Ridhima and punish her.
Ridhima back in VR Mansion, Ahana furious
However where further Ridhima is back in VR Mansion where Ahana is furious over all this and wants Vansh to give her rights of wife making him furious.
While Vansh is not ready for this but Ahana wanted rights of wife from Vansh.
What will be Vansh next move?
It would be interesting to see what will happen next in the show Ishq Mein Marjawan 2.
Till then, stay tuned with us for more exciting updates and upcoming twists in the shows.