Shakti Astitva Ke Ehsaas Ki: Sham possession for Apsara snatches Heer forever (Upcoming Story)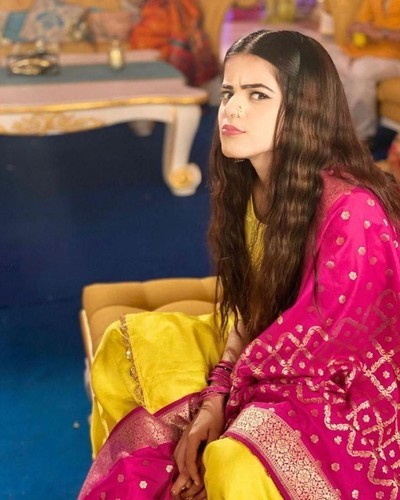 Shakti Astitva Ke Ehsaas Ki: Sham possession for Apsara snatches Heer forever
Shakti Astitva Ke Ehsaas Ki is one of the most popular and long running show of Colors Tv casting Virat (Simba Nagpal) and Heer (Jigyasa Singh) in main leads.
As per latest track of the show Heer took shocking step where Heer turned kinner to teach lesson to Virat, while Virat gets moved with all this.
However, Angel gets furious with Heer's dance and slapped her that dance and pretend only like kinners.
Owing to which, Heer turned Kinner making Virat , Preeto and family hell shocked.
Sham and Virat clash over Heer
Apart from all this Virat wants to take Heer with her, while Sham is so possessed with Heer that he doesn't wants to loose his Apsara ever.
What will be Virat's next move after all this?
It would be interesting to see what will happen next in the show Shakti Astitva Ke Ehsaas Ki.
Till Then, Stay tuned with us for more exciting updates and upcoming twists in the shows.