YRKKH: Naira magical call to Kartik ends on bitter note of past wounds (Upcoming Story)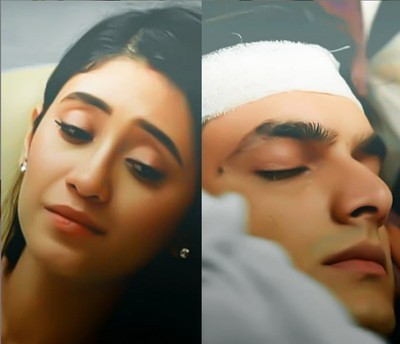 Yeh Rishta Kya kehlata Hai: Naira (Shivangi Joshi) 's hate for Kartik (Mohsin Khan) grooves again
Star Plus' lovable daily soap show Yeh Rishta Kya Kehlata Hai is up for some high voltage melodrama and more interesting twists in upcoming tracks.
As per latest track of the show Naira is alive and staying away from Kartik, while Naira is working as Yoga teacher and her son aka junior Kartik is also with her.
What is more shocking twist is that Naira is staying in her own tashan with her son Kairav where she is giving mother and father love to son Kairav.
Naira hate for Kartik as Kartik doubted her
However where further amid all this there is shocking climax where Naira called Kartik but cut the call after hearing his voice,
Where Naira again recalled Kartik's words that gave her immense pain.
Will Naira and Kartik unite this time?
It would be interesting to see what will happen next in the show Yeh Rishta Kya Kehlata Hai.
Keep watching this site for more exciting updates and upcoming twists in the show.