Gathbandhan: Dhanak Raghu smart game to bring Savitri back on track (Upcoming Story)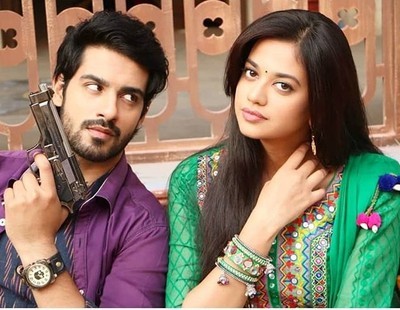 Gathbandan: Dahank (Shruti Sharma) gets happy with Raghu (Abrar Qazi) move
Colors Tv' fresh daily soap show Gathbandan is up for some high voltage melodrama in upcoming track of the show.
As per latest track of the show Savitri smartly played against Dhanak , but Dhanak gets pushed away with emotions and chooses Raghu over her dream.
While amid all this Dahank is suspicious that Savitri is behind all this where Dhanak gets upset but still tries to handle all this.
Raghu hurt as Dhanak ruined her drean
However where further at this poiny Raghu gets hurt that Dhanak did all this just for him and family,
Where Raghu planned to support Dhanak so that she can fulfill her wish, seeing all this Savitrti gets furious.
What will be Savitri's move after all this?
It would be interesting to see what will be future of this melodrama.
Keep watching this site for interesting news and updating news of your favorite serials.