Guddan Tumse Na Ho Payega: Durga to help Guddan make place in AJ's heart (Upcoming Story)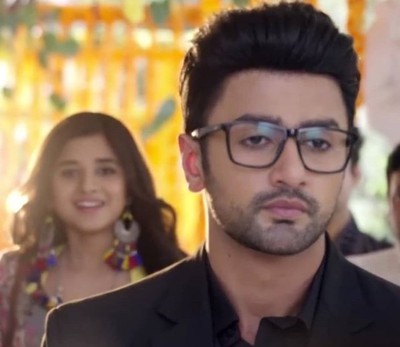 Guddan Tumse Na Ho Payega: Durga to help Guddan make place in AJ's heart
ZEE TV show Guddan Tumse Na Ho Payega is witnessing a very high time melodrama in Akshat and Guddan's love story.
Akshat's hatred for Guddan gets more intense when the robbery happens in the house while Guddan had house keys.
However, Guddan is much hurt with Akshat's allegations, still Guddan decides to find the real culprit as she gives the house keys back to Durga.
Nevertheless, this time Durga is going to support Guddan as she realizes Guddan's innocense.
Durga doubts Saraswati and Laxmi
While Laxmi and Saraswati ask Durga to trouble Guddan as now she got the house keys back,
Durga favors Guddan and shocks Laxmi Saraswati by distributing the household chores to them.
Where Durga wants to expose the real culprit and prove Guddan's innocense,
Let's see how Akshat's trust on Guddan will revive back.
Stay tuned for further updates and latest news.