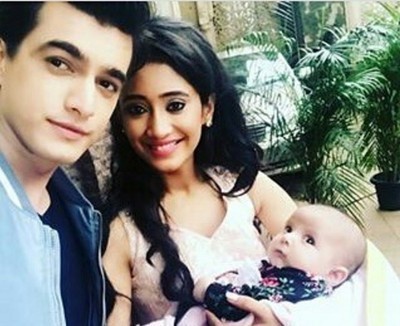 Yeh Rishta Kya Kehlata Hai: Dadi's big demand wants baby boy from Naira (Shivangi Joshi) Kartik (Mohsin Khan)
Star Plus's long running and most popular show Yeh Rishta Kya Kehlata Hai will showcase high intensity drama.
Kartik and Naira are heading for their lovey dovey life where duo are happy with family planning.
Amid all this, Kartik is so excited with all this that he is doing dumbfound dramas to share his happiness.
Where on other hand, Dadi is hell shocked with Pandit's revelation that Kartik and Naira will get baby girl in future.
While Dadi is not happy with this revelation and decides that she will do something to change this prediction.
Dadi's twisty drama over Kartik Naira'a baby
Where Dadi is orthodox and wants heir for their family and thus wants baby boy from Kartik and Naira and starts playing her tantrums.
While Kartik and Naira are unaware of all this and while Dadi is playing games.
It would be interesting to see what will happen next in Yeh Rishta Kya Kehlata Hai.
Keep watching this site for more exciting updates and upcoming twits in the shows.