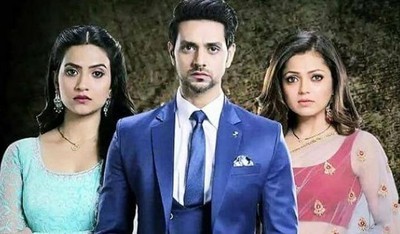 Silsila Badalte Rishton Ka: Mauli (Aditi Sharma) hurt as Kunal (Shakti Aarora) starts fight for Nandini
Colors Tv' fresh daily soap show Silsila Badalte Rishton Ka is up for some high voltage melodrama in upcoming track of the show.
As per latest track of the show Kunal and family is trying to make Mauli happy on her birthday occasion but they are unable to do so.
However where further after all this there is major drama In the show where Mauli and Nandini get indulged in heated argument.
Nandini decided to stay away from Kunal
While at this point major point is that Nandini get shattered and wants Kunal to stay away from her.
While Kunal get furious over Mauli that how Mauli can separate Nandini from him.
What will be Nandini's next move?
What will be Mauli's next move after all this?
It would be interesting to see what is in makers pocket to give their viewers taste of love.
Keep watching this site for interesting news and updating news of your favorite serials.