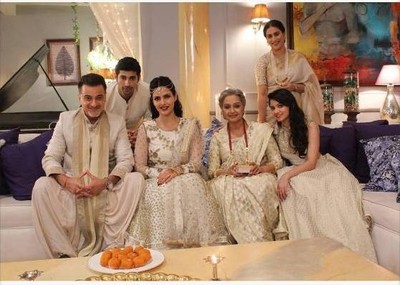 Dil Sambhal Ja Zara casting Anant (Sanjay Kapoor) Ahana (Smriti Kalra) takes major turn
Star plus's unique and newbie show Dil Sambhal Ja Zara will showcase more interesting twists and turns in its upcoming tracks.
As per latest track is dealing with Reyhaan is gathering feelings for Ahana where Anant has also cut off Ahana from his life.
Amid all this, Reyhaan will turn out to be support for Ahana where Ahana and Reyhaan's love story will be shown sidelining Anant.
While shocking truth is that makers are not getting high TRP of this show and which is bad.
Makers's shocking decision to pull off show Dil Sambhal ja Zara
However, it is heard through grapevine that due to loss in TRP makers of the show have decided to pull show off on 2nd February, 2018.
While this is shocking news as show casting such popular actors Sanjay Kapoor and Smriti Kalra will end soon.
However for more updates regarding Dil Sambhal Ja Zara will get updated soon.
Keep watching this site for more exciting updates and upcoming twists in the show.