Yeh Un Dinon Ki Bat Hai: Sameer Naina struggle gets tough with this dhamakedar entry (New Entry)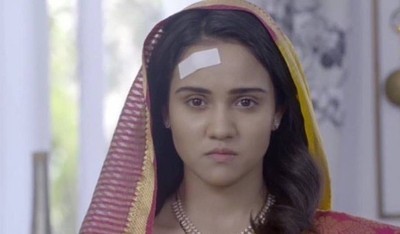 YEH Un Dinon Ki Baat Hai: Sameer (Randeep Rai) and Naina (Ashi Singh) steps to face new challenges
Yeh Un Dinon Ki Baat Hai is one of the Sony Tv's popular show casting Ashi Singh and Randeep Rai as Naina and Sameer.
As per ongoing track of the show is showing how Sameer and Naina left their house for their carrier while they have to face new challenges ahead.
Apart from all this it will be seen that how Sameer and Naina will face new trouble, while duo decided to face all challenges coming in their way.
Sheetal Maulik entry to jiggle Sameer Naina relation
However where further there will be new entry in the show, Sheetal Maulik will be seen grooving love triangle amid Sameer and Naina.
While Sameer and Naina's relation will face major trouble owing to teen ka Tadka amid their relation.
It would be interesting to see what will happen next in the show.
Stay tuned with Serial xPRESS.com for more exciting updates and upcoming twists in your favorite shows.